Recently completed projects include:
Springhill Suites, King of Prussia, PA, 5-Site Plan: 6.27 acre project featuring a Marriott 5-story hotel. Project involved developing a steeply sloped wooded lot to a 5-story, 15,676 sq. ft. hotel with access roads, associated parking lot, and stormwater and sewer off-site improvements.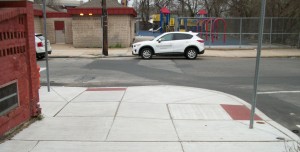 Loretto Ave., Handicap ramp design. Philadelphia Water Department water main relay project at the intersection of Loretto Avenue and McKinley Street in Philadelphia, PA.
Deptford, Grading and Drainage: A 53-lot residential subdivision located in Deptford Township, NJ.